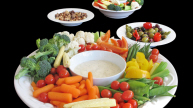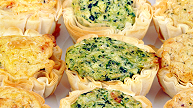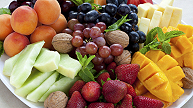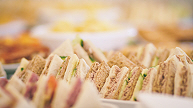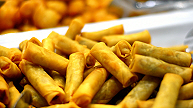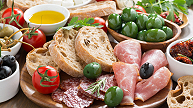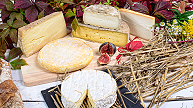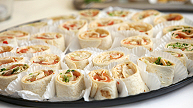 Platters
Each of our platters will be sufficient for 10 people.
Sandwich Platter
Assorted freshly cut sandwiches
Mini rolls / wraps and croissants with various fillings
£23.00
To add Home Made Soup - £1.50 per person
Fresh Fruit platter
Strawberries
Grapes
Melon
Kiwi Slices
£18.00
Cheese Platter
A variety of cheeses
Celery
Grapes
Selection of Cheese Biscuits
£23.00
Vegetarian Platter
Carrot, celery & mixed peppers
Accompanied with Selection of dips
£16.00
Satay Platter
A selection of chicken on skewers
With peanut sauce
£21.00
Oriental Platter
Mini spring rolls
Vegetable samosa
Mini Duck Rolls
Vegetable pakora
With a selection of dipping sauces
£21.00
Breakfast Platter
Buttered croissants
Fresh Aberdeen butteries
Fresh Muffins
Served with butter & preserves
£21.00
Home Bakes platter
Millionaires shortbread
Tiffin Squares
Fudge Slice
Homemade scones and Pancakes
£20.00
Prices may be subject to change.


All items subject to availability and may be substituted with an alternative product without prior notice.