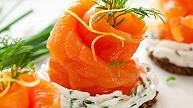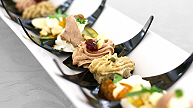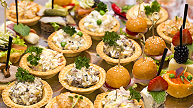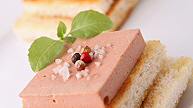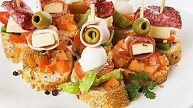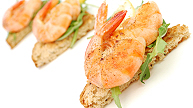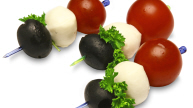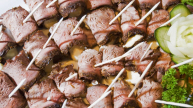 Canapés
Haggis Pakora & Whisky Sauce
Selection of Mini Pies - Chicken & Mushroom and Steak & Ale Pies
Roasted Asparagus with Serrano Ham
Mini Goats Cheese & Caramelised Red Onion Tartlet
Mini Yorkshire Puddings with Beef and Horseradish Cream
Parma Ham Mascarpone with Fig Chutney on Crostini
Smoked Salmon Blini Canapés
King Prawns in Batter served with Tartar Sauce
Shot Glasses with Green Pea and Mint Soup
Feta Cucumber Cherry Tomato Skewer
Citrus Chicken Skewer
We recommend 8 canapés per person for 2 hour reception. £1.50 per canapé
Accompaniments

All our menus include the following:

Napkins

Additional: We supply staff to serve and clean up.

Chef is £20.00 per hour
Waitresses are £12.00 per hour.
Minimum of 3 hours.

We can also provide drink package.

Prices may be subject to change.

All items subject to availability and may be substituted with an alternative product without prior notice.