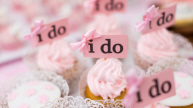 Weddings
The wedding selection offers a choice of dishes to suit the occasion, if you have a particular favourite dish that is not listed please let us know. Special Dietary Requirements can easily be accommodated.

The selection will allow us to tailor a Menu to suit your needs. Please do not hesitate to contact a member of our Management Team to discuss your particular requirements.

Please advise of any special dietary requirements.
Wedding Menu Selection

STARTERS

Please choose from the selection below

SOUPS
Traditional Scotch Broth,
Tomato and Basil Soup,
Cream of Leek and Potato Soup
Lentil and Bacon (bacon optional) Soup,
Carrot and Orange Soup,
Spiced Parsnip and Apple Soup,
Sweet Potato and Bacon (Bacon Optional) Soup

All Soups are made with Vegetarian Stock (v)

or

Fan of Galia Melon with Mango & Passion Fruit salad

Prawn Cocktail
Bound in a Rich Marie Rose Sauce served with Soda Bread & Butter

Smooth Duck & Orange Pate
Served with highland oatcakes and fruit chutney


Feta & Red Onion Tartlet (V)
Served with salad and Mango Salsa Chutney
Smoked Salmon Terrine
Served with Salad Lemmon Brown Bread & Parsley Butter

MAIN COURSES
Please select Two menu items

Roast Sirloin of Beef
Served with rich gravy and Yorkshire pudding

Roast Buchan Chicken
Served with bacon chipolata and skirlie

Supreme of Chicken
Filled with haggis glazed in a Drambuie cream

Homemade Steak & Ale Pie
In a rich gravy accompanied with a puffed pastry

Baked Gammon
Accompanied with Spiced Peaches

Baked Fillet of Salmon
Accompanied with Hollandays Sauce

Haddock Mornay
Served with rich Orkney cheese sauce

Roasted Lamb Shanks
With a rich Malaga wine sauce

Roast Loin of Pork
Served with Cider and Apple Sauce

VEGETARIAN
A Vegetarian option will be available to guests from our current menu.
If you require a specific dish do not hesitate to contact us.

SWEETS

Please select Two menu items



Sticky Toffee Pudding
Served with hot toffee sauce and vanilla ice cream

Strawberry & White Chocolate Cheesecake

Tropical Fresh Fruit Salad
Served with cream and mini short breads

Apple and Cinnamon Apple Pie
Served with custard or ice cream
Chocolate Beetroot Cake
Served with fresh cream

Trio of Deserts

Boozy Trifle

Cheese & Biscuits


Tea, Coffee, Mints & Home Made Tablet


Evening Buffet


Tea, coffee, freshly cut sandwiches & Sausage

or
Stovies, Oatcakes & Beetroot or Macaronni Cheese
Bacon Rolls, Tea, coffee